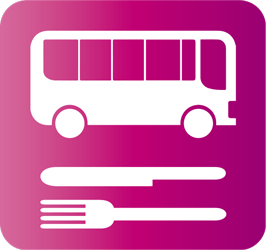 The European Humanist Forum is a non-profit event.  No one involved in this event is getting paid for their time and we are very grateful to UNED and to the El Pozo Cultural Centre for their collaboration with the forum as they have not charged us for the venues.
Therefore we are very pleased to announce that the European Humanist Forum 2018 is a free-to-attend event.  Due to certain limitations on available space, we ask that everyone who wants to attend registers so that we may know in advance how many people to expect at the two venues.
In addition to the forum itself, we are organising some moments to eat together on the Friday night after the opening event, during the lunch break on Saturday at the venue, and on Sunday after the closing event at the Park of Study and Reflection, Toledo.  A bus service will be provided to get to the park which is around 1 hour from the forum venue.
The costs are:
Dinner on Friday 11th May – €12
Lunch on Saturday 12th May – €12
Lunch on Sunday 13th May – €12
Bus to the Park 13th May – €7
For Saturday and Sunday there is no problem if participants come with their own food.
Despite the fact that we are able to offer free participation in the forum, we will incur some expenses for materials, the website, translation equipment, preparation of the venue, etc., but we have taken every step to do this forum with as little cost as possible.
In order to cover the costs of the forum, we are asking for financial donations.  In order to make a donation please click on the "donation" button in the right hand column.