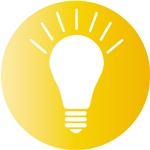 Good Knowledge emerges right at the start of human history to address our species' shortcomings. Its direction implies the transformation of the given conditions that cause pain and suffering. This aim of the quest to overcome adverse circumstances is to expand human freedom. For human beings to be able to continue their evolution towards freedom and increased personal and social happiness, it is necessary that Good Knowledge grows and is affirmed.
We will ask together what Good Knowledge is and how we can practice it in today's world.
Coordinators:
Fulvio de Vita, Roberta Consilvio
World Center of Humanist Studies
Programme:
Panel discussion "Good Knowledge for the future of human beings". Speakers: Roberta Consilvio (Italy), Luis Felipe Guerra (Portugal), Elena Fumagalli (Italy), Lorenzo Palumbo (Italy), Juan Espinosa (Spain), Angelica Soler (Spain).
Workshop "Learning to think (in a complex world)". Quick notes about the Structural Dynamic Method. With Roberta Consilvio.
Related links:
World Centre of Humanist Studies
Good Knowledge Declaration
More information and to participate: