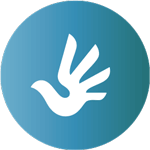 In the working area of Human Rights we will try to converge in the construction of a common agenda of initiatives and subjects to develop in this field.  Among these subjects are:
Global Jurisdiction
Genocide, crimes against humanity, war crimes, torture, extra-judicial executions and "disappearances" are so serious that they constitute crimes against the whole of humanity, and therefore, every State has the obligation to bring those responsible to trial.  No more impunity!
The defence of Human Rights and their development in every sense of the word
To strengthen a culture of activism, promotion, guarantee, development and defence of Human Rights and cooperation for the development of people, in a culture of legal security and peace.
Digital Rights
Technological development puts in a new dimension of Virtual Existence in which a handful of private mega-companies play a predominant role.  At the same time, Artificial Intelligence is changing and social "reality" will change even more, ending up being enormously beneficial if this technology is put at the service of others, otherwise, the gap between rich and poor will get even wider.
Human rights are not in universal effect as we would wish, and that is because there is not a universal power of humanity, but instead these rights depend on the power that one part of humankind holds over the whole. Since we find in every latitude that even the most elementary demands for control over one's own body are trampled upon, we can speak only of aspirations that have yet to be transformed into rights. Human rights do not belong to the past, they are there in the future, calling to our intentionality and fuelling a struggle that is reborn with every new infringement upon human destiny. Thus, every demand made, every voice raised on behalf of human rights is meaningful because it shows the powers-that-be that they are not omnipotent, nor do they control the future. – Silo
Participants:
Coordinator:
Federico Palumbo
Programme:
Related links:
Fundación FIBGAR pro derechos humanos y jurisdicción universal
More information and suggestions: