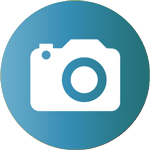 An image isn't just what our eyes perceive. The generation of images is also a fundamental activity of human consciousness which mobilizes us towards a new state of being; from a simple image of meeting a friend to go for a walk, to a more complicated image of creating a social revolution. The body doesn't move unless there's first an image, a representation generated in the consciousness.  An image in this sense is not just a picture in one's head, it comes with a set of emotions and moods, a chain of associations to other images and memories, and it can be accompanied by a strong energetic charge that moves us to do great things, or not and we are left sitting on the sofa doing nothing.
In this working group we will go deeper in this topic and ask ourselves, how can we stimulate our psyches, in a world of negative images, to create new, positive and transcendent ones?
Coordinators:
Nikos Stergiou & Evita Paraskevopoulou, World without Wars and Violence
Programme:
Images in Social Activism: Evita Paraskevopoulou, Graphic Designer and Activist. (Greece)
Presentation of the photo project "The Other Side": Tijen Erol (Turkish-Cypriot) and Merobe Bobbe Theoklitou (Greek-Cypriot)
"peace is…" international photo contest as an educational tool: Nikos Stergiou, Civil Society and Activism (Greece)
Interactive workshop on images: Pepa Benitez, Activist (Spain)
Presentation of the film: Balkan Blue, courtesy of FICNOVA, the International Active Nonviolence Film Festival.
Related links:
World without Wars and Violence
FICNOVA
More information and suggestions: