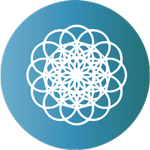 Recent years have seen the emergence of a new phenomenon; in some cases social movements have taken a more protagonist role in elections, in others new political parties have emerged from social movements, and in yet others, political and social movements have joined forces to create new realities which are redefining the way politics is seen today.
The phenomenon is repeating in different continents. Podemos and regional parties in Spain, France Insoumise, the European DiEM25 and the Chilean Frente Amplio illustrate the different variations of the phenomenon.
Yet, despite the advances, there are many challenges: How can movements and parties co-exist without giving up their own identity? How can then avoid being labelled as naïve left-wing phenomena? How can they truly remain transversal? How can they give participation to individuals? How can they avoid dependence on certain media figures in order to get space in the media? And how can they balance the need for open, "horizontal" participation while able to maintain efficient mechanisms for taking decisions and trust in those elected to represent the members? And, how can these platforms and parties progress in their social objectives while neoliberalism advances?
All of this, and more, will be developed in this working area.
Participants:
Sabine Rubin, France Insoumise, France
Tomás Hirsch, Humanist Party, Chile
Luis Silva García, Podemos La Rinconada, Spain
Orla de Diez, DiEM25, Spain
Marcos Cleri, Unidad Ciudadana, Argentina
Juan Luis Ruiz-Giménez, La Marea Blanca, Spain
Afectados por las Hipotecas, Spain
Miguel Angel Fernández, Malaga Ahora, Spain
Coordinator:
Juana Perez
Programme:
Related links:

More information and suggestions: