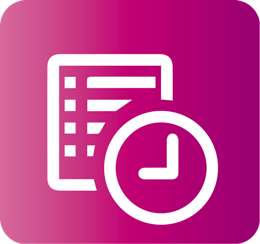 After several weeks of frantic activity, this week we closed our programme of activities so that we can have it printed in time for the forum.
With almost 100 speakers confirmed at the time of writing, from places as diverse as Cameroon, Iraq, Chile and the United States, and from all over Europe, distributed among 21 working areas, and with the support of around 50 organisations, action fronts, movements and networks, and hundreds of individual participants, the forum promises to be an exciting cauldron of activity in which activists can learn from the experience of others and contribute their own experiences, creating a common intelligence that all of us can take from the forum back to our areas of political, social and spiritual activism.
Download the unofficial version here.
Friday 11th of May
The opening session will take place from 4:30pm to 8:30 pm, in the auditorium of the UNED Faculty of Education.
16:30

Registration

17:30

Welcoming addresses

Begoña Corral and Dana Feminova

Official greeting from UNED

Tiberio Feliz Murias, representing the Rector of UNED

17:45

An international look at What Unites Us towards the Universal Human Nation

Baltasar Garzón – Jurist and founder of the Baltasar Garzón International Foundation for Human Rights and Universal Jurisdiction.
Nicole Ndongala – President of the Karibu Association, Spain
Guillermo Sullings – Economist and author of "At the Crossroads of Humanity's Future: The steps towards the Universal Human Nation"
Carlos Umaña – Doctor and ICAN coordinator for Latin America and the Caribbean.
Moderator: Tony Robinson

18:30

A European look at What Unites Us towards the Universal Human Nation

Piero P. Giorgi – Neuroscientist, professor of peace studies, associate researcher at the Centre for Peace at the University of Otago, Dunedin, New Zealand
Riccardo Petrella – Political scientist and economist, professor at the Catholic University of Louvain, Belgium
Sabine Rubin – Member of the French National Assembly
Moderator: Ricardo Arias

19:25

A New Culture for a New World

Rosa Galindo – Humanist activist for many years working in: human rights, feminism, migration, bank evictions, citizen participation and local government, among others.
Clara Gómez-Plácito – Social anthropologist and activist in Convergence of Cultures
Marianella Kloka – Editor for Pressenza in Greece
Mayte Quintanilla – President, Humanists for the Universal Basic Income
Moderator: Juana Pérez
21:00

Cena
Saturday 12th May: working groups and workshop
The working groups will take place simultaneously in the El Pozo Cultural Centre in Vallecas from 10:00 until the late evening.
Lunch break
Documentary films
Four very different documentary films will be shown throughout the course of the Saturday morning session.  More details are available here.
| | | |
| --- | --- | --- |
| Name | Place | Time |
| | Auditorium | 10:15 – 11:30 |
| | Room 10.3 | 10:15 – 11:45 |
| | Auditorium | 11:40 – 12:25 |
| | Auditorium | 12:30 – 13:20 |
Saturday 12th May other events
After our working groups conclude at 19:30, everyone is invited to the Column Hall on the 1st floor of El Pozo to listen to musical interventions by the following performers.
Soli Tii, Germany/United Kingdom
| | |
| --- | --- |
| | Soli Tii, singer, composer, producer, visual and sound artist. In 2015 she created the "Women of the World" project which mixes sound art: music and poetry, spoken word and chants from which are born songs that combine music with the voices of women in their mother tongue. |
Diego Cruz, Spain
Born into a family with a flamenco tradition. Since he was a child he was accustomed to having flamenco at home as something alive and every day, he grew up in Madrid, influenced by artists and groups from different musical scenes and environments. In addition to producing music for himself, he has helped write songs for several other artists.

His self-produced video clip "Mejorando lo presente" reached the final of the first edition of the International Active Nonviolence Film Festival.

Diego is a committed activist and has always supported different and very diverse social groups with his music, participating in all kinds of socio-cultural events.
The joyful mood doesn't finish here! Once our performances inside El Pozo have finished, everyone is invited outside into the square in front of the building to form a nonviolence symbol and we'll finish with music.
Nonviolence symbol in the square
| | |
| --- | --- |
| | The circle has many meanings, but most of them are related to perfection. Two circles are joined together in this symbol: one to represent the individual and around them a larger one for the universe, society, or other people. But these two basic proposals are not separate from each other, so two semicircles connect them. |
Drum and Voice
Co-creative experimentation laboratory of DRUM AND VOICE coordinated by: Francesco Guarracino and Barbara Beth.

Music, sound and singing have the privilege of speaking directly to the soul and this will certainly pave the way to create harmony among peoples.

Everyone is invited to participate with their instrument in a great moment of togetherness: an act in which drums, as well as ancient traditions – as indigenous peoples know well – move into the deep waters of consciousness to bring energy and joy to all.
Sunday 13th May
10:00

Working area synthesis

Each working group can meet with those interested in making a final synthesis of the work done the previous day. The main purpose of this activity is to create one PowerPoint slide and a synthesis which will take no more than 3 minutes to read.

11:00

Dance performance

FR/AGILE senzapaura Anita Brandolini Company

They say there's no room for fragility. There's no time or space to show your fragility. "It's counterproductive!" they say. The imperative is to show yourself to be independent, determined, winning, attractive, individualist, invincible.

To take back ones FR/AGILITY, to KNOW yourself through others; to MOVE towards an evolution that is different to human relationships.

"I look for fragility in people. Making peace with your own is the secret to happiness. One of the things I find most beautiful in aging is that my eyes see much more beauty in others" – Wolfgang Tillmans.Tillmans.

11:30

Synthesis presentations

Each working group will have 3 minutes to present a synthesis of the work done and future images, if any, which have been created.

12:30

Where do we go from here?

Presentations by organisations and individuals of future activities, projects, initiatives.

13:00

Final declaration
Paella in the Park
Once the forum has finished, everyone is invited to finish the day in the relaxed and inspiring environment at the Park of Study and Reflection, Toledo. Information for how to reach the park can be found on the website.
Those who have registered in advance for food will be able to eat their choice of paella served at the park.
Those who have not registered for food will in case be able to come bringing their own food with them.
For those who have requested a ticket for a bus, it will pick us up from El Pozo after the Final Declaration and will return back to Madrid around 9pm, leaving us at the Atocha train station, in the centre of Madrid.
Music and more cultural activities are foreseen to accompany us.
Mayte Quintanilla, Spain
| | |
| --- | --- |
| | Choir singer and activist in Humanists for a Universal Basic Income. |
David Lazo, Spain