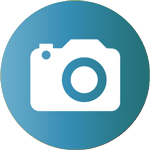 An image isn't just what our eyes perceive. The generation of images is also a fundamental activity of human consciousness which mobilizes us towards a new state of being; from a simple image of meeting a friend to go for a walk, to a more complicated image of creating a social revolution*. The body doesn't move unless there is first an image, a representation generated in the consciousness.  An image in this sense is not just a picture in one's head, it comes with a set of emotions and moods, a chain of associations to other images and memories, and it can be accompanied by a strong energetic charge that moves us to do great things, or not and we are left sitting on the sofa doing nothing.
In this working group we will good deeper in this topic and ask ourselves, how can we stimulate our psyches, in a world of negative images, to create new, positive and transcendent ones?
* To give an example, US President Ronald Reagan was so disturbed and inspired by the images in a film "The Day After", that it led to a summit USSR President Mikhail Gorbachev which almost led to the elimination of nuclear weapons from the planet.
Coordinators:
Nikos Stergiou & Evita Paraskevopoulou, World without Wars and Violence
Programme:
Images in Social Activism
Presentation of the photo project "Unite Cyprus Now"
Presentation of the film: Balkan Blue, courtesy of FICNOVA, the International Active Nonviolence Film Festival.
Related links:
World without Wars and Violence
FICNOVA
More information and suggestions: