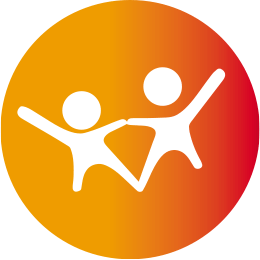 It's urgent that human beings learn from an early age to express their own humanity and are capable of living in solidarity, equity and nonviolence.  Postnatal learning is essential for this to happen; education received in the first years marks a large part of ones future.
The ultimate aim of education for nonviolence is to give people the capacities that can contribute to society in terms of growth and development for all, people without violence, consistent, strong and with solidarity.
This education must be integral, permanent, shared, community-based, founded on the centrality of every person and on nonviolence as a methodology of action and as a way of life.
For many years, currents of thought, pedagogical movements, thinkers, academics and individuals have been moving in this direction that humanists have synthesised in the ideal of the "Universal Human Nation".  It's necessary and urgent that these people come together, interchange experiences and work together to bring out this new model of social organisation and education.
Ultimate aim: the creation of an education network for a Universal Human Nation
We propose that this forum leads not only to looking for the common points of the many realities that work in the field of education for the full development of human beings, but also to the construction of a truly international network of associations, institutions, schools and individuals that have the intention to research, experiment, build, and spread a type of education that affirms our "humanity" as the central value, an attempt to surpass discrimination in all its forms.
Contact: Olivier Turquet 
More information: