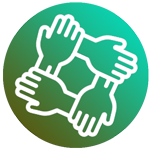 While many human beings die trying to cross the Mediterranean, European leaders are increasingly concerned to defend Fortress Europe. No self-criticism, no reflection on the responsibilities of European countries, no recognition of the looting that Europe has brought and is carrying on in the places of origin of migrants, Not a review of the profitable foreign policy of invasion and sale of arms to countries in conflict, from which many flee.
On 8 November 2019, the EU Council adopted a new regulation on the European Border and Coast Guard (Frontex), an important element of the EU's global approach to migration and border management. Frontex has been strengthened in terms of staff and technical equipment as well as its mandate to support Member States' activities in the field of border control, return and cooperation with third countries has been extended. The cornerstone of this agency will be a permanent body of 10,000 enforcement border guards, ready to assist Member States at any time. This new permanent corps will be ready from 2021, will be operational by 2027, and will reach its full capacity of 10,000 border guards.
Europe's strategy is becoming increasingly clear: to protect the borders and to bring migrants back to their unstable native countries.
Europe cannot thus betray its humanist founding principles to give in to the racist and extreme right behavior, applying a policy that once again criminalizes the migrant, the foreigner, the different and those who solidarity with them.
Human life is sacred and, in the belief that there will be no progress if not of all and for all, we must urge European governments to give a coherent and urgent response to prevent the rise of xenophobia, violence and social injustice.
Contact: Antonella Freggiaro 
More information: