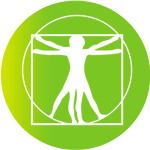 In these times of crisis and great change, what are the proposals for the future?
The great political and cultural movements that have fuelled hopes for the evolution of humanity seem to be groping in the dark and no longer able to offer satisfactory answers. The currents that have emerged in recent years propose solutions of a conjunctural nature but do not seem capable of drawing up plans for the future. And coherently with this scenario, the great crisis of the vision of what the human being is and the sense of his action in the world is manifest.
On the contrary, contemporary humanism, with its many facets, is able to provide ideas, inspirations, proposals, to outline the new paths that humanity needs to take. But what is the common ground for dialogue between humanisms? The assumption of the human being as a value and as a central interest, the affirmation of the equality of all human beings, the recognition of personal and cultural diversity, the tendency to develop knowledge beyond what is accepted or imposed as absolute truth, the affirmation of freedom in matters of ideas and beliefs and the rejection of violence.
However, there is still a certain distance between the aspirations of this sensitivity and the reality of today's world. There is a need, then, for the humanisms of our times to express their positions in order to overcome the crisis and to build the pillars of a new civilisation.
The round table will be articulated around the dialogue between the public and the speakers on the ways out of the crisis and the proposals for the future
Automatic traslation
Organize;
European Humanist Studies Centres
Contact: Fulvio De Vita
More information: